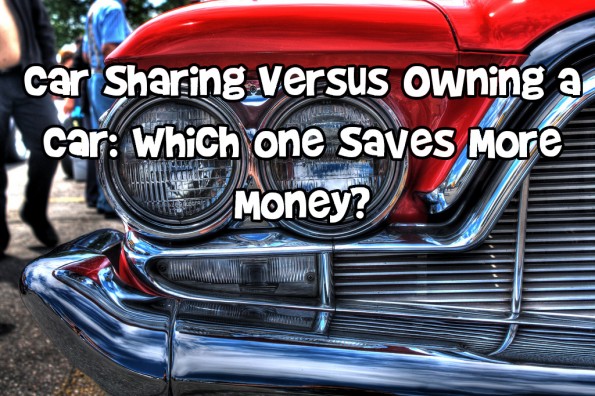 If you live in a larger Canadian city, you will likely have noticed a large number of car sharing companies cropping up recently.  Some companies include Zipcar, Modo, and Car2go.  For example, in Vancouver, Toronto, Montreal, and Calgary, you might see little white and blue smart cars parked everywhere.  Before I used a car sharing program, it seemed very complicated, like I was not part of an elite club of car sharers.  However, once I signed up, I experienced first-hand just how easy it is, and now when I need to go downtown, or I want to jog one way, or go to a place where parking is going to be iffy, I just hop in a Car2go instead of hopping in my car.  All I need to do is check out my app to see where there is a Car2go nearby and reserve it and then hop in.  It is very easy.  Cars are easy to drive, clean, and no fuss or no muss.  Though one time I found a wet bathing suit in the glove compartment, but that is beside the point I guess!
Car2go
Car2go is a car sharing company that originated in Ulm, Germany and has quickly gone viral in 23 other cities in Europe and North America.  Most cities have about 200-300 car2go cars in their fleet.
The cost?
For example, in Vancouver to rent a Car2go, it is $0.38 per minute, $13.99 per hour, and $72.99 per day plus tax.  This includes the gasoline, insurance, maintenance, and parking (except at meter parking of course, but you can park your Car2go at all permit parking spots and you can park for free at many parking garages - these will be highlighted in the Car2go GPS located in the car).  The start up cost is $35 for registration, but this can be easily waived by entering a coupon code at the time of sign up.  Bargainmoose has a great coupon code for Car2go that reduces your membership fee to $10 and gives you 30 free minutes of driving time.
Insurance- included
Gas- included in the per minute cost
Maintenance- included
Parking- free (provided you do not park at meter parking)
Assuming a 15 minute commute (minimal traffic) to work Monday to Friday = $12.88 per day (including tax) equals $258 per month
Owning a Car
On the other hand, if you have more than a few car trips per week or if you can only commute to work by car, it may make more sense to own a car.
Some of the regular costs of owning a car to factor in when comparing it to a car sharing program include:
Insurance- estimate $150-$200 per month
Gas- estimate $100-$400 per month (depending on how much one drives)
Maintenance- estimate $25 to $100 per month (only oil and filter a few times a year versus bigger things like maintaining brakes etc.)
Parking- $180 (average $9 per day at a parkade, Monday to Friday)
Average total cost per month: $455 to $880 per month.  In fact, the average car costs over $8700 on an annual basis to maintain, gas up, and provide insurance for in the United States (source: Time).
(This does not include costs of leasing the car or financing the car, assuming that you own the car outright already!)
Although there may seem to be significant cost savings with using a car sharing program, the convenience of owning a car obviously plays a huge factor.  Sometimes finding a Car2go car can be difficult and requires extra time to find one to reserve.  Moneysense magazine has a handy chart comparing the cost of car sharing programs versus owning a car, factoring in average car costs over an 8 year period.  The verdict was that if you used a car sharing program more than a few times per week, owning a car makes more sense.  Of course, owning a car makes more sense if you have multiple trips, like taking your children to and from daycare, or to and from soccer practice.  The car sharing programs are likely targeted towards drivers without children.
Granted, another benefit to car sharing is a sense of community, social responsibility, a sense of doing good for the environment and not adding to the carbon footprint, and "walking the walk" of a minimalistic lifestyle.
Bargainmoosers, have you ever used a car sharing program?
Photo credit: Billy Wilson