Canadian Coupons: PartSource Canada Printable Discount: $10 off $40+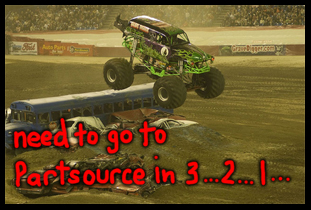 This is a first for BargainMoose, a deal about car parts!! It's not a topic that really interests me a lot, but I know that upkeep of a vehicle can be pretty expensive, and I'm sure there are people googling for this type of thing.
Here we have a printable coupon which will work at your local Part Source Canadian auto parts stores. It's worth $10 off when you spend $40 or more. It will expire at the end of November 2008.
If you were in need of some new autoparts, this might be just the ticket!
Thanks for the image stefike13.
- Anna