Canadian Coupons: Partsource Canada $10 Off $40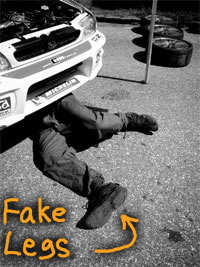 Here's another offer in my continuing series of posts about things to sign up to for excellent discounts.
If you register for emails on the Partsource Canada website, they will send you a free Partsource coupon for a $10 discount on a $40 spend!
You just have to enter your name, email, city and postal code. I tried it out and I received a coupon in my email right away!!
It does look like the coupon is unique though, so you will have to sign up above and generate one for yourself - you can't have mine! It would be very handy if you are buying a few car supplies, oil, tools, spark plugs, manly things...
Thanks philip.bitnar!