Air Canada: Seat Sale for 15% off 2 Days Only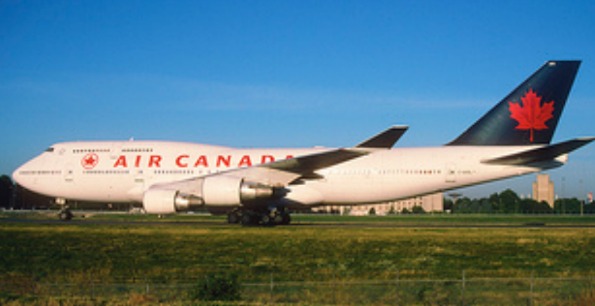 There is a pretty awesome deal happening right now at Air Canada for just two days only.  Save 15% on select flights with Air Canada, Air Canada Express or Air Canada rouge.
There are a variety of flights you can get the 15% off and this will definitely help with all of those extra fees now being issued with airlines.
This deal includes Canadian destinations, US, and international destinations and they are all 15% off without even needing a coupon code. I live in Calgary and I have family all over the US and Canada and even some family in the Caribbean so when I saw that it applies to pretty much anywhere Air Canada flies, I was excited immediately.
All of the prices listed online are one way fares. I have listed a few examples so you can get an idea of some of the great prices.
Calgary to Vancouver now $167
Toronto to Moncton now $157
Toronto to Quebec City now $169
Toronto to Boston now $163
Winnipeg to New York now $241
Toronto to Pairs now $766
As you can see, there are some pretty great deal to grab right now.
Something to keep in mind is that Air Canada is now charging a fee for all baggage.  They announced this the day after Westjet did with the fees varying on where you are headed.  Within Canada and some US destinations, the fee is $20 per bag.  Some US destinations are $25 a bag and international destinations are now up to $100 per bag depending on the country.
Most of the time, Air Canada lists blackout dates and dates of travel for when the deal is valid.  For some reason, they have not done that with this sale, which is a little disappointing since they seem to always have some kind of blackout dates. You may just have to play around to see if your travels will work with this 15% discount.
This is all of the information we know for this sale and as an avid traveller myself with a family of four, I know how awesome that 15% discount will be per ticket. This is especially true during the holidays!
Happy traveling Moosers!
(Image credit to Aero Icarus)
(Expiry: 24th October 2014)