Air Canada Promo Code: 20% Discount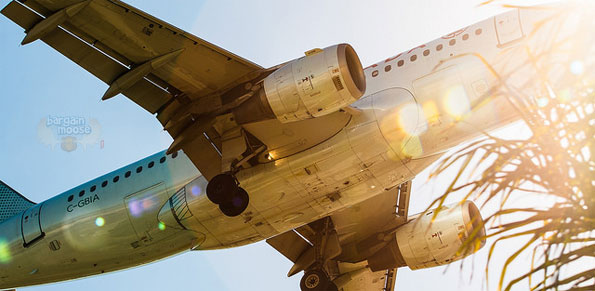 Looking to travel? Then here's an awesome promotion from Air Canada: use the coupon code below to get a 20% discount on select flights when you fly from a Canadian city!
Click here to book your flight @ AirCanada.com now
Coupon Code: 2015SAVINGS
Discount: 20% off
Expiry: 30th December 2014
Although it expires at the end of the month, this is a fabulous promotion for anyone looking to travel either within Canada, to select US cities or to select tropical destinations. Here are all of the routes to which this Air Canada coupon code can be applied:
Within Canada
Canada - Palm Springs
Canada - Florida
Canada - Dublin
Canada - New York
Canada - Phoenix
Canada - Las Vegas
Canada - Hawaii (Honolulu, Kahului, Kona)
Alberta - Los Angeles
British Columbia - Lost Angeles
Canada - Caribbean/ Mexico/ Costa Rica
However, this promotion excludes Canadian trips to Mexico City, Guadeloupe, Martinique, Port-au-Prince or Juan Santamaria in Costa Rica.
This promotion only applies for travel between January 7th and June 15th 2015. The only dates that it doesn't apply to are between April 1st - April 7th and May 14th - May 19th 2015. It's also valid on all Tango fares and flights operated by Air Canada, Air Canada Express and Air Canada rouge. Codeshare flights aren't eligible. You can also only book 9 passengers per booking but if you're booking for more passengers than that, then you can just create a new booking.
Sunny destinations are highly popular travel destinations in December but I actually much prefer travelling to those in January when it's quieter. Plus, fares tend to be cheaper for January travel anyways, so if you're looking to get away, then this would be a great opportunity to travel to one of the sunny locations listed above, or perhaps even to Los Angeles.
If you want to plan ahead, then you could also book a flight to anywhere else that this promotion extends to all the way up to June 15th.
Don't forget that if you're travelling with a child under the age of two, you still need to register their name for a ticket but at no extra cost.
Moosers, are you planning on travelling in the new year? Will you be taking advantage of this promotion?
(Image Credit: Angelo DeSantis)