Air Canada Coupon Code: 15% Off for Cyber Monday (EXPIRED)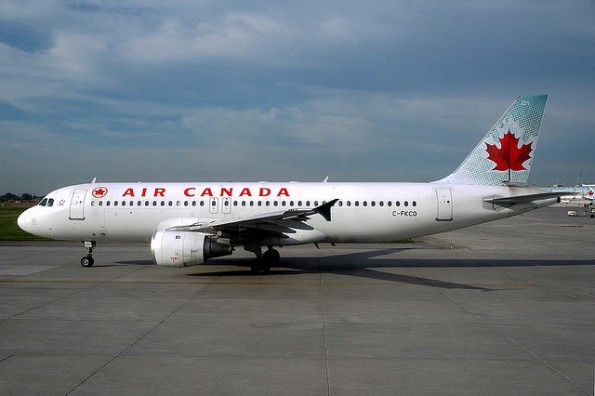 Air Canada has a rare 15% off coupon code for travel dates January 12 through June 15, 2015 that are booked today only!
Click here to book your next flight with Air Canada now
Coupon Code: CYBERMONDAY
Discount: 15% off travel
Expiry: 1st December 2014
The coupon expires at 11:59PM in the time zone of your departing city. Thus, if you were leaving from Vancouver this Air Canada coupon code would expire at midnight PST.
Travel dates are restricted to January 12 to June 15, 2015 with April 1 to April 7 blacked out. The coupon is valid on Canadian, U.S., international destinations, and various sun destinations as well for Tango and Flex Fares. You can book for up to nine passengers at a time, so even small groups can take advantage of this promotion.
I am not fond of flying as planes are notorious at arriving so late that I barely make my next transfer, or getting cancelled so I do not make my transfer, or even losing my luggage. However, I love travelling so flying is one of those necessary things especially when you want to get to some place across the ocean in a timely manner - a cruise ship just will not do it.
My partner has a real hankering for visiting England this year. Flights to London are not exactly cheap, so we will certainly be on the lookout for coupons like this one once we narrow down some dates. The conversion between the British pound and the Canadian dollar is always painful, but London is an amazing place to visit and their museums are amazing. The British Museum is even free to visit and one of my favourite places in London. I hope to spend more than a few hours there this time.
As an added bonus, every flight book enters you into a draw for the aircanada.com 10 Million Aeroplan Miles Contest. That would certainly be a nice thing to win! Just think of all the places you could travel with that many Aeroplan points.
This is a Cyber Monday deal only people, so book now! Where is your next flight going to take you?
Image credit: Doug