Disney World: Free Dining Plans With Magic Your Way Package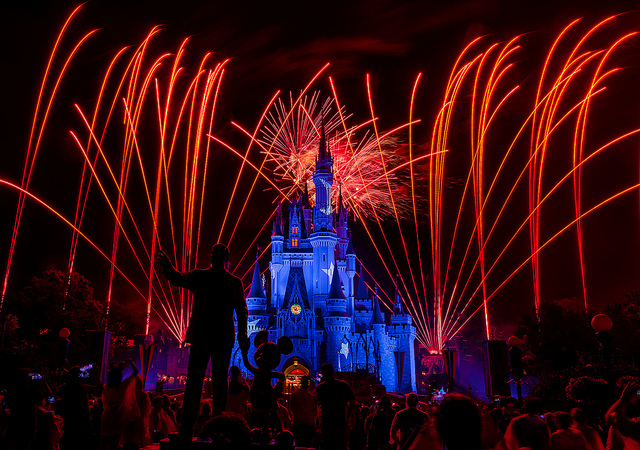 This deal couldn't come at a better time for me as I'm on the search for an affordable family vacation over the winter to give as a Christmas gift. You do have to travel by December 23rd, but I know that is doable for us, so this is perfect. Bascially you'll book your hotel and theme park tickets (Magic Your Way package) and you'll get a free dining plan based on your level of accommodations.
Basically, you need to book a 6 day/7 night package at regular price and you'll get your dining plan free. If you choose a value resort, you'll get the quick service dining plan. If you choose a moderate resort hotel, deluxe resort hotel or deluxe villa resort hotel you'll get the regular dining plan free. There are a few differences between the plans.
The regular plan gives you one quick service meal, one snack and one table service meal per day. It sounds like its up to you to decide when you want to sit down and have a meal and when you want to do something quick. I know with my kids, middle of the day is a much better time to sit down and eat as once they get tired, keeping them wrangled up does not work.
If you are a family who doesn't enjoy any sit-down meals with your kids, or you want to save some money, the quick service option could be for you. Getting a value resort with the quick service dining option would definitely be your most cost-effective way of seeing Disney. It includes two quick service meals and one snack per day. It sounds like you get the same amount of food with both plans.
I love travelling a the beginning of December as the weather isn't too horrible yet and I find it isn't a time when a lot of people go away because they are too worried about getting ready for the holidays.
Not having to worry about paying for your food while you are riding rides, watching shows and generally just having a blast with your family is seriously priceless. I had considered renting a house while visiting Disney but do I really want to clean up after everyone and make them all dinner and breakfast each day on my holidays? Doesn't sound fun.
(expiry: 12th September 2014)
Photo credit: Tom Bricker