Warioland & Hulk Wii Game Bundle Only $29.99 @ The Source Canada!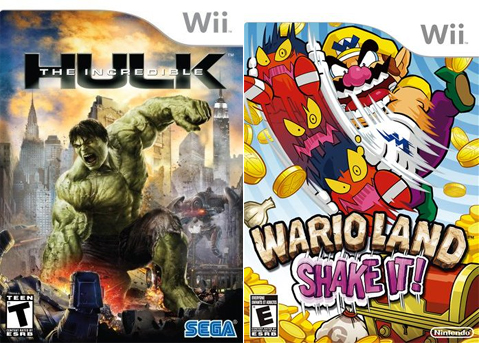 This is a pretty sweet little video game deal from The Source Canada. You can purchase "Warioland Shake It" and "Hulk" for the Nintendo Wii, or only $29.99!
You can order online, but you can even get them delivered to your local store for free collection.
THE INCREDIBLE HULK FOR NINTENDO WII: The Incredible Hulk, one of Marvel's most powerful Super Heroes, unleashes epic destruction in this incredibly realistic third person action video game.
WARIO LAND SHAKE IT FOR NINTENDO WII: Wario returns to his roots! The Wario Land series is where Wario first appeared, and it's back in all its side-scrolling, platform-jumping glory!