True Cuddles Canada: Cuddle Clearance!

I have blogged about the funky kids items over at True Cuddles in the past, in this True Cuddles post. Just a quick recap – it's a Canadian site, which sells a heavily discounted item every week, which updates on a Monday. Sometimes the items sell out really fast as they are pretty good bargains.
Every so often, they have a clearance sale, selling some of the items that have been featured over the past few months. One of these sales has started this morning, so it might be worth a browse for the mommies!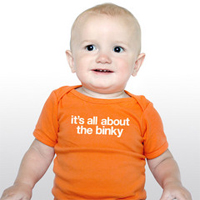 There are about 12 items to choose from, and the discounts are apparently up to 75% off retail.