Toys R Us: Up to 50% off Bikes, Trikes, Scooters + More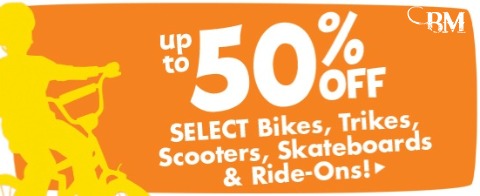 Toys R Us is offering up to 50% off kid's bikes, trikes, scooters and more. If you have a couple kids, wheels for them can add up so a promotion worth checking out.
Some of the offers:
I'm not up on kid toys, but those seem like good discounts.
Sale ends the 3rd, March 2011.