Stylekid Discount Coupon: Extra 20% Off Sale Items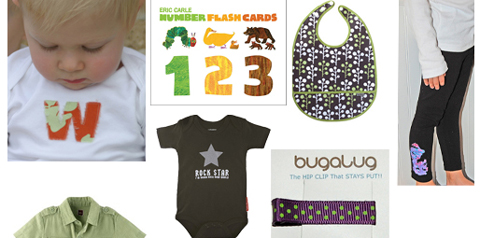 This is a Stylekid coupon code which will get you an extra 20% discount on any of the sale items at their online store!
Click here to use the Stylekid discount coupon
Coupon Code: FINAL20
Discount: 20% off sale items
Expires: 4th June 2010
Let's see some examples of the cute kiddies items that are available on the site:
These Racing Cars by Plan Toys are only $3.95, and drop down to $3.16 when the coupon code is applied. They are a very cute little toy! Propelled by a gear box mechanism, the compact car can zoom forward when it is pulled backward and released.
How cute is this Mute Button Pacifier for $4.95, or $3.96 with the discount? I don't yet use a pacifier with my little one, I was trying to do without one. It has been 3 weeks so far, so I hope I don't feel the need to give her one at all.
The Up, Up I Go Growth Chart is normally $12.95 so would be $10.36 with the discount coupon. I need to get one of these, I should probably buy it before my little girl starts to walk. This growth chart is a beautiful way to chronicle a child's growth.