Steam Deal: Counter Strike Source For $5 This Weekend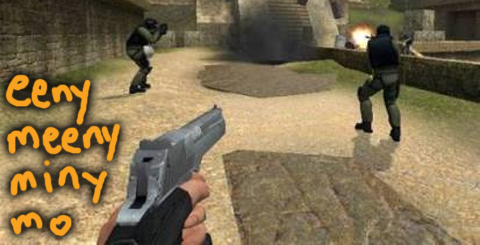 This is a deal which is available to download from Steam, this weekend only. They're offering a download of the popular PC multiplayer game for only $4.99us.
This game has been around for years, but still has a HUGE online playerbase.
I have to say that I've played counter-strike online a few times, but I FAILed hard. People were too good…. and I was just a n00b. I'm too used to the single player missions in half life… so playing against real life intelligence was pretty difficult!
Terrorists win!