Please Mum Coupon: 20% Off Outerwear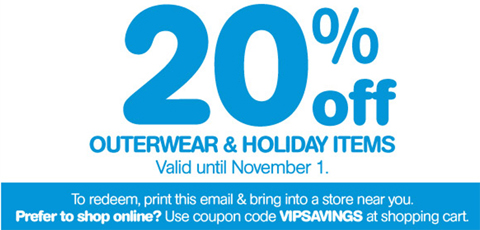 This is a handy coupon for those of you shopping for new kids outwear or holiday items in your local Please Mum store. It's a free printable coupon for a 20% discount!
The coupon will also work online if you prefer, here are the details:
Expires: 1st November 2009
Many thanks to Bargainmooser "Cheryl" who took the time to email me this deal. Cheers Cheryl!