Please Mum Canada Coupon Codes: Save Additional 15-20%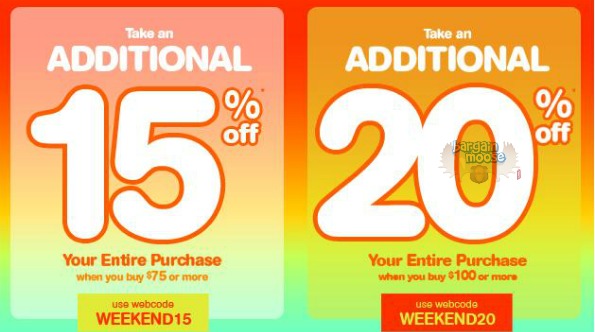 There are 2 coupon code out right now for Please Mum Canada valid until 18th March that will save you up to an additional 20% off your purchases.
Here are the details for these coupons:
Coupon Code: WEEKEND15
Discount: Save 15% on $75 or more
Coupon Code: WEEKEND20
Discount: Save 20% on $100 or more
Since Please Mum offers free shipping for all orders over $50, you will also get free shipping.  This is an online exclusive deal that also applies to already discounted items.  I wanted to make sure that even the lowest priced sale items got the discount as well so I tested it out.  I filled my cart full of a mixture of new items and clearance spring/summer items and it gave me the 20% discount on my entire order!  I love it when items that are already marked down by 50% or more get discounted by another 20% making them 70% off.  What a great deal!
Sizes and colors will be limited on the sales and clearance items because they are already some great deals so it will be first come first serve basis.