Parents Canada Sweet Deals: $15 For $30 Worth Of Lazoo Books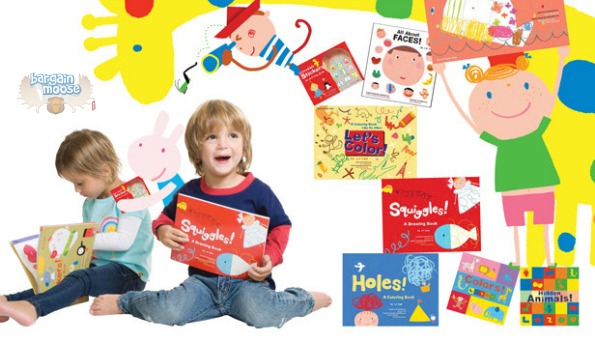 I always love deals where you get more than you pay for. This sweet deal from Parents Canada gets you $30 worth of Lazoo books for only $15.
Lazoo books look really fun and educational. They remind me of Usborne books, which are really awesome books, but can be costly. These books are made to foster a child's creative process, so a book isn't just a book, it is an experience of which the child makes. It is so easy to read a child a story in the same way, every time, and for the child to just hear it the same way. When books make your child's imagination go wild and they think of new ways to take the story, that is what I call a book that has done a great job.
Lazoo books come in all shapes and forms including stickers, colouring and doodling books, and so much more. You can preview what the book has inside before you buy it, so you know if this is at your child's level or you like what you see. My middle son would absolutely love these books. He wants to be an artist when he grows up and I'm always keen to follow that vision of his.
My son would love:
I could get all of these books for only $15 with the voucher. Shipping is $5.99.
(Expiry: 30th July 2013)