Parents Canada: $15 For $30 Worth of Customized Capes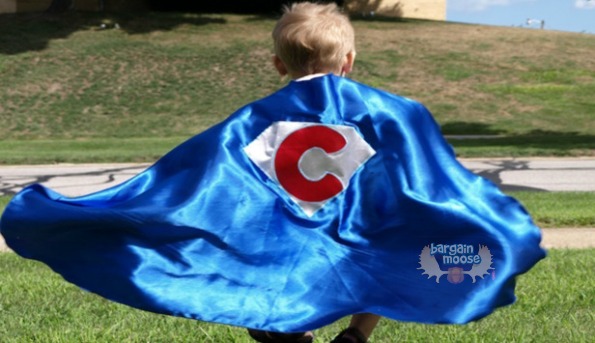 Get $30 worth of personalized capes for only $15 from Parents Canada Sweet Deals.
I wanted to blog this deal because my kids all have their own personalized capes and love them. They wear them often and they hang in their room like a trophy. I got mine years ago from Etsy, but I paid a small fortune for each one. This deal is great because it saves you $15 off the cost. Don't think these are just for kids either, you can get adult capes too. My husband would secretly love his own superhero cape. We are doing the Color Run in August as a family and I had the idea that the kids could all wear their capes. With this deal, I could get my husband and myself a cape too.
These capes from Power Capes include an emblem and an initial. You can choose the colour, emblem and the initial yourself.
Capes are $24.99, but there are other items you can get too like superhero costumes, masks, tees and blaster cuffs. If you bought a cape for $24.99 and a mask for $6.99 and use your voucher, you'll pay $16.98 total ($15 for voucher, $1.98 at purchase) for both items. That's a great deal!
Shipping is $9.95 for one and $2 for each additional item. You can buy up to three vouchers.
(Expiry: 1st July 2013)