New PJ Masks Toys In Stock At ToysRUs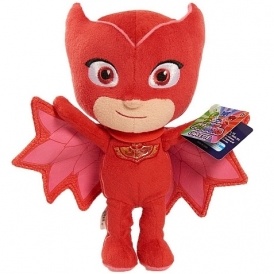 Stalking these toys has been harder than finding that Snorlax Pokémon. However brand new PJ Masks toys are now available at Toysrus.
Newly-stocked toys include the collectible figurines 5-piece set. It features Catboy, Owlette, Gekko, Luna Girl and Romeo in action poses for $18.99. Super cute plush toys featuring all the characters are also available for prices ranging from $14.99 to $29.99. How cute is this plush Owlette?
My kid has been hoarding her allowance money in anticipation of the toy vehicle and character sets for $18.99. She is agonizing between choosing Cat-boy and the Cat-car and Gekko and the Gekko-mobile.
Now I dare you to not get the theme song stuck in your head.