Mexx Canada Promo Code: Extra 50% Off All Sale Items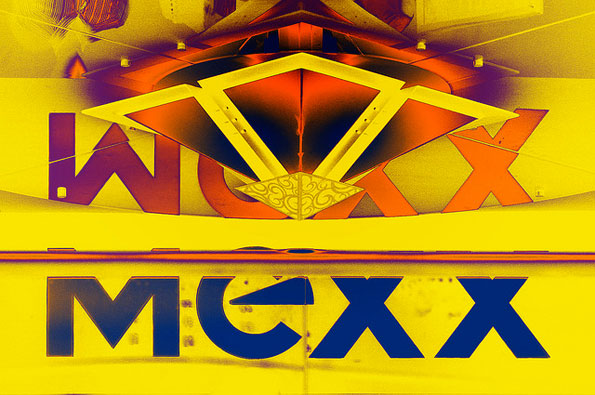 Love Mexx? You're about to love this brand even more as during the next couple of days, you can save an additional 50% off all sales items. And while Mexx sometimes excludes certain styles from their promotion, all sale items are up for grabs: men's, women's and even kids'!
Click here to shop @ Mexx.ca now
Coupon Code: SUMMERSALE50
Discount: extra 50% off sale items
Expiry: 13th August 2014
Shopping for babies can be expensive, especially when they outgrow everything within a couple of months, if not weeks, but you can definitely make it easier on your wallet with sales like these. Since my little girl's wardrobe mostly consists of onesies and pyjamas right now, I'm actually considering getting her this denim sleeveless dress. It comes with a cute pink belt. Since it's already on sale for $34.99, it gets reduced to just $17.50. It also features a pocket on the front and although I always wondered at the usefulness of pockets on babies' clothes, it definitely looks pretty cute. Plus, you can rest assured that your baby's skin won't get irritated as this dress is 100% cotton.
For the proud parents of little boys out there, I also spotted this urban t-shirt, which you can get for $12.50 as it's on sale for $24.99 (reg. $26.95). What I love about it the most is that although it's a short-sleeved t-shirt, it also has a hoodie! Judging by the picture, it also looks like the hoodie may be detachable but don't quote me on this as it may not be.
There are no dresses, blazers or pants on sale right now, I did, however, find the boot cut jean on sale for $49.99 (reg. $89.95). It gets further reduced to $24.99 with the code and comes in either paint blue or black. I like that it offers a classier look to a regular pair of jeans and it definitely looks like the kind of denim pant that you could get away with wearing at the office.
For men, there are actually a number of blazers on sale and given how expensive these can be, especially at Mexx, this could definitely be the perfect time to stock up on a couple of styles. Summer might be starting to wind down, but weddings are still in full swing and if you or your hubby have one to attend, then the clean dark blazer may be perfect. Originally priced at $199.95, it's on sale for $139.99 and comes further down to $69.95. The only hitch is that it's only available in sizes 42 or 44, but there are plenty more blazer styles to pick from.
Be sure to shop for over $75 to avoid the $8 shipping charge that applies to orders under that threshold. No worries if you happen to miss this promotion as the Bargainmoose exclusive Mexx coupon code for $5 off any purchase and free shipping on orders over $50 is good for the next couple of months.
(Image Credit: Chris Lim)