Lovable Labels Coupon: $10 Off $25+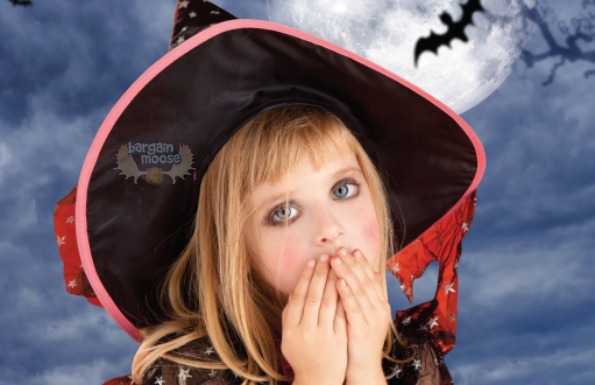 There are a few things that every single organized person will swear by and one of them is labels.  A great place to get labels is over at Lovable Labels and they have a spooktacular coupon on this weekend only for us to take advantage of. Save $10 on all orders of $25 or more for just a few short days.
Click here to shop @ Lovablelabels.ca now
Coupon Code: SPOOKY2014
Discount: $10 off $25+
Expiry: 21st September 2014
Don't let the name of this coupon code fool you.  It is obviously in honour of Halloween which is fast approaching, but you will not be limited to just Halloween labels to purchase.  You can purchase anything and as long as the total is $25 or more, you will save $10 at the checkout.  This is a pretty high value coupon code that you do not see very often.
Additionally, know that Lovable Labels do not just sell labels. You will find stickers, safety products, bag tags, stationary and much more.
I have two small toddlers and they both want to be very independent right now but the main issue I am having is with their shoes.  It seems like every single time they get dressed, they end up putting their shoes, sandals or boots on the wrong feet.  How do kids not feel that they are on the wrong feet? I just don't get it! One of the awesome products that Lovable Labels offers is Toddler Toes for $19.95 a pack. They make it easy for the kids to see which feet their shoes go on and they double as a label for lost items.  Each pack comes with 24 labels and they are dishwasher and microwave safe, waterproof, UV resistant, sweat guard, and peel & stick.  It just doesn't get better than that!
I think I might also stock up on some of their packs of clothing labels as well.  My son's preschool insists on having all of his clothing and belongings labels to avoid lost clothes or clothes sent home to the wrong house.
For all of the latest Lovable Labels coupon codes, make sure to stop by the Bargainmoose coupon forum before shopping online. There are actually a few different coupons posted right now that you could use for Lovable Labels so make sure to try a few of them out to see which one gives you the best bang for your buck!