Lego Creative Building Set 583 Pieces $30 @ Walmart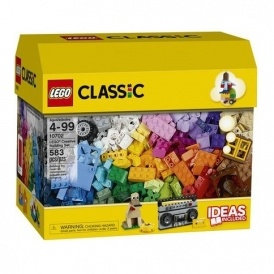 The Lego Creative Building set bought me two hours of silence last Saturday. For that it is worth 1 million dollars. However you can get it on sale for $30 right now at Walmart.
Shipping is free if you spend $50. There are also a variety of other shipping and pick up options at varying price points. You can read about them here.
Now how shall I spend all my newly-acquired free time? I know. There is a nice bottle of red for that.