LEGO BrickHeadz Go Brick Me on Clearance for $30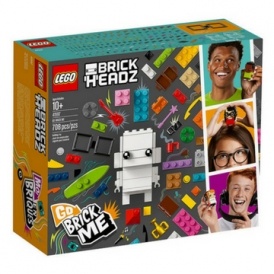 I can't tell you how long I've been waiting for the LEGO Go Brick Me set to go on sale, but it's finally marked down.
Walmart Canada just added the kit to their toy clearance, and you can order one for $30 from $39.86!
If you haven't seen these before, they might just be one of the coolest LEGO sets of all time. The Go Brick Me kit is a 708-piece set that lets you create and customize pretty much any LEGO BrickHeadz you can dream up. You can even make one of yourself!
The set includes bricks to help create different hair colours and skin tones, and it even comes with glasses and stickers.
Orders over $50 ship free, or you can have this set sent to a Canada Post location for free.