Leapfrog Coupons: Print & Redeem!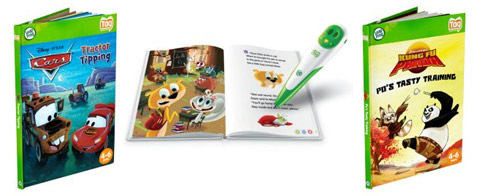 I thought these would be some handy coupons if you were going to be buying your kids any Leapfrog toys this Christmas. You can get a few dollars off… so a few more dollars to spend on yourself!
Click here for your free Leapfrog printable coupons
The coupons give you the following discounts:
SAVE $4 off any Tag™ Book!
SAVE $4 off any Leapster® Learning Game!
SAVE $3 off any Tag™ Junior Book!
SAVE $3 on selected LeapFrog Learning Toy!
I think my nephew has the little Leapfrog tag reading system, it seems quite good. The educational tools you can get for kids today just amaze me!