Leap Frog Canada: Save $10 Off Orders of $50 Or More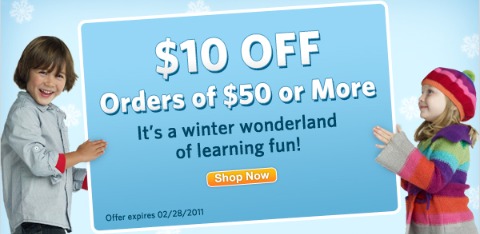 Until 28 February 2011, save $10 off orders of $50 or more at Leap Frog Canada.
Tired of replacing batteries in your kid's Leapster2? Try the Leapster2 Recharging Station, it includes an AC adapter for $39.99.
Does your child take the Leapster everywhere? You might like this travel case with room for 4 games. It comes in purple or green for $19.99.
Shipping rates start at $5.45.