Lavish & Lime Canada Coupon Code: Save $3 on Eco Eggs Natural Easter Egg Colouring Kit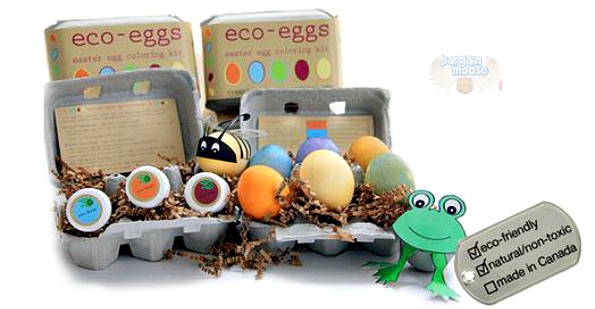 There is another coupon code out right now for Lavish & Lime, just in time for Easter.  Save $3 on your purchase of their Eco Eggs Natural Easter Egg Colouring Kit for a limited time only.
Click here to get this deal @ Lavish and Lime Canada
Coupon Code: ECOEGGS
Discount: $3 Off Natural Easter Egg Coloring Kits
Expiry: 31st March 2013
The cost of this Easter Colouring Kit was $19.50 but with this coupon code, the price will drop to just $16.50 at the checkout. This is a great eco-friendly kit to have for your family at Easter.  All dyes are 100% non-toxic and safe for kids.  The dyes are made using only natural and organic plant, fruit and vegetable extracts from annatto seed, curcumin, purple sweet potato and red cabbage.
The kit includes:
3 coloured egg dyes (orange, blue and purple)
1 colour chart for creating 6 different colours
instructions
This kit will colour more than 60 Easter eggs so you can go crazy with how many you want to make.
If you are looking for more Lavish & Lime coupons, we will have them all posted on the coupon forum.  The cost of shipping will depend on where in Canada you live, but is usually around $10.