Krickets World Canada Exclusive Promo Code: $10 Discount With $70 Spend (EXPIRED)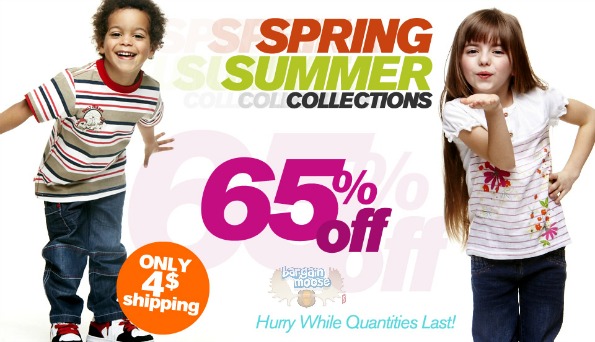 Krickets World Canada has offered a promo code for $10 off your total purchase  when you spend a minimum of $70.
Click here to shop kricketsworld.com
Promo Code KRIMO
Discount: $10 off $70

Expires: 6th October 2012

All summer items are on sale and moving quickly. I of course, will immediately look for clothes for my grandchildren.
This adorable little Sugar Free – 4 tiers dress would look so cute on my granddaughter and the price was $37 and now $12.95. Look at the litle Sugar Free- Poplin clam w/sash pants that can be worn underneath the dress. These were $34 and are now $11.90.
Now for my grandson, who probably doesn't care too much about clothing as long as he can play in them. These Silver screen – cord straight leg pants look durable enough for him. They were $39 and are now $10. I love this Mastermix -Aop shirt that was $31 and is now $10.85.
Check out their Krickets Elite program, that gives special benefits for shopping on their website.
Before you shop, be sure to check our Krickets World Promotional Codes page for the latest discounts available.
Shipping: Free on orders over $125, $4 for expedited service with Canada Post on smaller purchases.