Joke Baby Pacifiers from $1.64 & Free Shipping @ Aliexpress!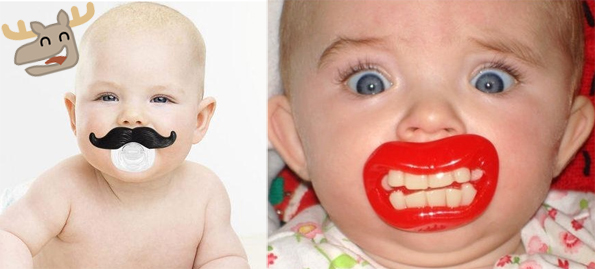 While babies are quintessentially cute in and of themselves, there are some items out there which can make them appear even cuter than originally thought. Outfits, silly hats and maybe even these PACIFIERS! These joke baby pacifiers can be yours from only $1.64 each with free shipping at Aliexpress!
Aliexpress sellers ship from outside Canada so if you order this pacifier now, you won't be receiving it in the mail tomorrow. It's likely to take over a month, so don't order the pacifier if you need it in an emergency.
There are many designs to choose from in these joke pacifiers. Here are a few of the choices in this image: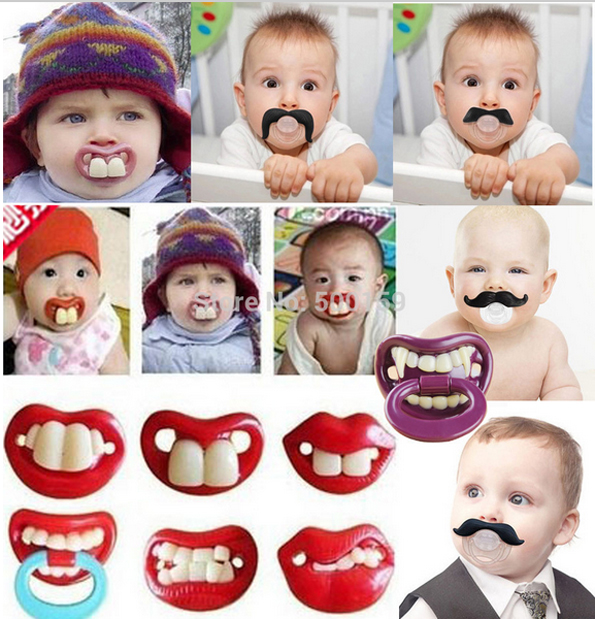 The mouth shaped ones are $1.64, and the moustache designs are $1.75. I think they're hilarious!!
In terms of getting one of this type of pacifier elsewhere in Canada, there actually aren't many places where you can buy this type of gag/joke gifts. There are a few on Zazzle, but they're $16!
If you are expecting or have a young baby yourself, pick up one of these soothers now. Or if you have some friends with a little baby, this would make a hilarious add-on gift for them.
Are you ordering one?
(Expires: Unknown)