FutureShop Canada: MLB 14: The Show PS4 Was $30 | Now $10 (FS @ $25) *HOT* (EXPIRED)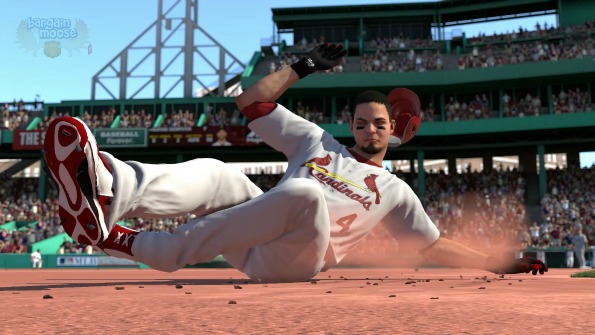 Future Shop Canada has a really hot deal on MLB 14: The Show for the PS4. Originally $29.99, the game is now on sale for $9.99.
I suggest buying this one QUICKLY as it has already sold out on the Best Buy Canada website. You also have the option of reserving and picking up in store, which will save you shipping charges.
Now, this is one heck of a deal. The same game for the PS4 is currently $34.52 on Amazon.ca. Even if you have to pay for shipping (around $5, depending on where you live), you will still save a ton off money off Amazon Canada's price right now. EB Games sells MLB 14: The Show for $39.99 new and $29.99 recycled. On Walmart Canada, expect to pay $39.96. Compared to the price at Walmart, Future Shop has the game for 75% less money. The original price for this game at Future Shop is even less than everyone else is selling the game for right now.
There are several very lengthy reviews written about this game, so check out the reviews on Amazon and Future Shop for more details. This game averages 4.5/5 stars with 11 reviews at Future Shop. One reviewer said:
Great game! It is filled with tons of different gameplay options and a staggering amount of customization options. Graphics are breathtaking and all players and mascots really do look like their real-life counterparts.
If you have not figured it out yet, this is a baseball game. Grab your bat and your helmet for this awesome sports game. Immortalize yourself in baseball legend with this game. Enjoy enhanced game play, faster response time, better player creation mod, and a pre-draft showcase feature. There is even a funky little feature called "Road to the Show" that is sure to provide plenty of entertainment.
Even if you play the game and find you do not like it, right now you could trade it in at places at EB games or sell it at Kijiji or Craigslist for more than your purchase price.
Quantities are LIMITED!
(Expiry: 26th February 2015)