Florsheim Shoes Canada Exclusive Promo Code: 12% Off Anything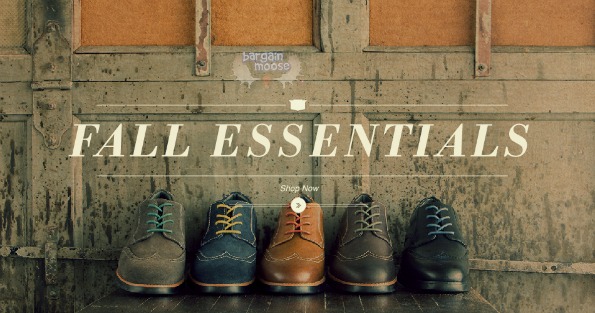 Bargainmoose wants you to wear stylish shoes. This is why we have scored an exclusive promo code just for Moosers, with 12% off anything at Florsheim Shoes.
Click here to shop @ Florsheimshoes.ca now
Coupon Code: Moose12
Discount: 12% off
Expiry: 1st January 2014
Now, 12% might not seem like a lot but, it is more of a discount than you had, and these shoes can be pricey, so the savings will be major.
I love the long expiry date on this coupon, because you can use it for your Christmas and New Year's Eve shopping. But I bet you need some fall shoes now, since it will be time to put the sandals away shortly. I try to wear my sandals until the snow stays on the ground, but I'm a little weird that way. Most other people take the leaves falling as time to wear close-toed shoes.
My husband would go giddy over the selection of men's footwear. What's great about this store is that they specialize in shoes for male feet. I was disappointed that there was nothing for me, but it is rare to have stores only tailored to men, so this is special. My husband loves a shiny shoe that clack, clack, clacks as he walks down long hallways. I think he gets pleasure from being noticed, and that when they notice him, they notice his nice shoes. The Gallo Wing Ox are absolutely perfect for him. Was $180, now $158.40.
Since I have three boys, technically, I could get something for myself, by getting something for them. I love the dressy boy's shoes, especially the Kennett Jr classic saddle shoes. Was $59.95, now $52.76.
Shipping is free when you spend over $100.
If you want to find more exclusive promo codes, check out the Bargainmoose forum, where we also keep our Florsheim Shoes coupons.