Children's Place Canada: Website Up!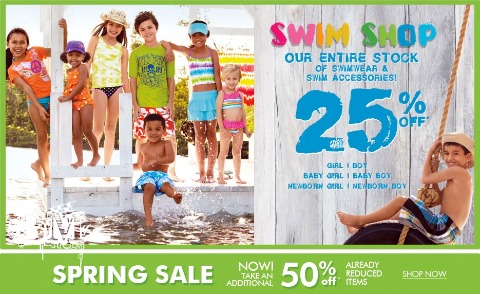 Thank you to Mooser orooj for letting us know that The Children's Place Canadian website is finally up! Now you can shop from Canada, in Canadian dollars, get it shipped from Canada and not pay duties or extra fees for any border crossing: all from the comfort of your own home!
They currently have 2 sales going on right now:
25% off their entire stock of swimwear and accessories
Additional 50% off already reduced spring sale items
Ground shipping is a flat rate of $8 no matter how much you buy.
How peachy is that?!?!?!