Big Fish Games: All iPhone & iPad Games only $0.99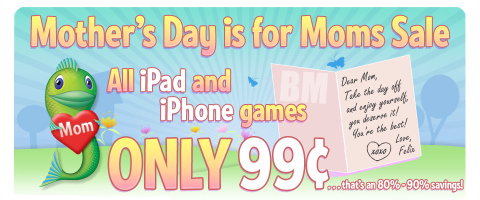 Big Fish Games has an amazing Mother's Day promotion on! Buy ANY of their iPhone and iPad games for only $0.99. The regular price for their iPad games is $9.99 and the iPhone games are $4.99. You are saving a load!
I just bought Big Fish's Azada for the iPad for $0.99. It is a puzzle game, which is my favourite type! I can't wait to play it. All the iPad games are HD which is sweet. I hope this game is like the old Jewels of the Oracle for the computer... it was like my favourite game ever! Does anyone else remember it?