Agoo 4 U: Buy 1 Get 2 Free Tushie Huggers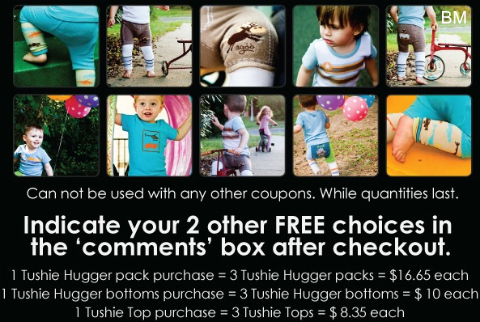 Agoo 4 U is having an amazing sale!: the rarely seen buy 1 get 2 free deal is on their tushie huggers! Ranging in price from $24.99 to $49.99 each: you get 3 for that price!
The more expensive ones are packs which include the top, bottom and leg warmers. Regularly $49.99 you would get 3 for this price.. so that would work out to $16.66 each, an excellent price. I like the polka dot pop design for girls and the little prince for boys. You can also get the individual pieces.
How you get your free ones is: When you buy, specify the style and size in the comments at checkout.