Swim Shop Canada: 60% Off Sale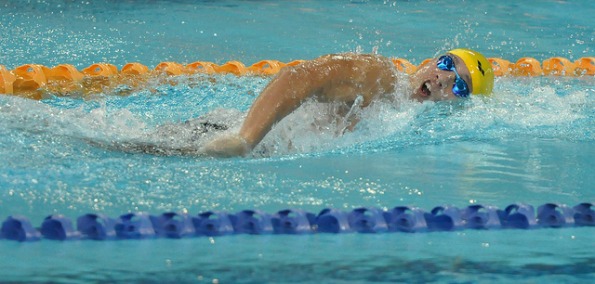 Swim Shop Canada has released further discounts on their clearance sale. The sale was up to 40% off, and now the sale is 60% off in an attempt to clear out summer stock in time for fall.
I will personally be shopping this sale as I am getting back into the pool again this month after a bit of a break. I am dying to try out these Finis Agility Paddles that were $30 and are now on sale for $12. I have a rather lousy stroke. It is inconsistent at best and can aggravate my muscles at worst. I have heard that using hand paddles can help correct your stroke as it helps you concentrate on how your hands are entering the water, as well as your pull through and your exit. These are still available in sizes large, medium, and small.
I have never worn fins, but I see many swimmers doing so in the pool. Using fins increases leg strength (which I could certainly use). These TYR Flex Fins are on sale from $54 down to $20.80. They are in men's sizes, for women's you need to size down by one. I would also be interested in trying out these TYR Split Fins as they create lift and help reduce ankle fatigue. Originally $64, they are now on sale for $25.60.
Are you looking for a new swim cap? Forget the matte or glossy solid colour cap and have a little fun. Both the TYR Smile Face Cap - WHITE and the TYR Don't Worry Swim Happy Cap are on sale for only $4 apiece, originally $10.
I am interested in picking up the Speedo Pull Buoy II for $7.60 (was $19) to help maintain proper body alignment and increase my upper body strength. However, the big thing on my wish list is the SportCount Lap Counter . I hate losing track of the lap number I am on or wondering if I just finished counting six or seven. It really drives me up the wall! This awesome device would keep track of the laps for me so I can just chill out in the water. Originally $43.90, the lap counter is now on sale for $17.56.
Shipping varies on location and content of cart but it is reasonable for what you buy. All my current swimming gear except for my swimsuits is from this company and I was quite pleased with their service and prices.
Image credit: Singapore Sports Council
(Expiry: Unknown)