Insect Food Tent—Protect Food From Flies and Wasps! $3.50 FREE Ship @ Amazon.ca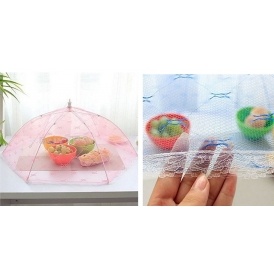 Raise your hand if you have ever been on a summer picnic that has literally been ruined due to the insects crawling all over the food. Instead of playing fun family picnic games outdoors my kids end up resigning themselves to sitting at the table with me, shooing the flies away from the food. This clever food tend is just the thing you need for picnics outdoors.
Without this nifty food tent, the flies are crawling around on food over and over again, contaminating your food with their excrement if they are not prevented from doing so. Not to mention the fact that they carry germs from dog poop on their feet and legs as well. Gross!!

Shipping is free on this item, but order today, because it is shipping from an Amazon.ca third party seller, so it will take a few weeks for it to arrive at your door.

(Deal Expiry: Unknown)