Ice Jerseys Canada Promo Code: 15% Off All Orders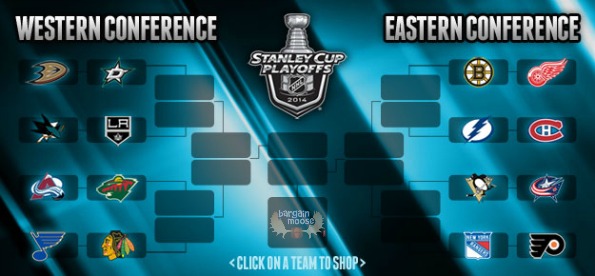 Ice Jerseys has two very interesting coupon codes out right now that will save you money on all your hockey and other sports gear. First, you can save 15% off everything on the site. If you want to save more, prove your allegiance to your team, even though they are losers, save 20% off gear from NHL teams eliminated from the 2014 playoffs.
Click here to shop @ Icejerseys.com now
Coupon Code: ELIM20
Discount: 20% off
Expiry: Unknown
Coupon Code: PUCKBUNNY15
Discount: 15% off
Expiry: 21st April 2014
Living near Toronto and growing up there, most of my friends are Leafs fans. Unfortunately for them, even with their wishful and hopeful attitudes, the Leafs haven't won the Stanley Cup I think since before I was born. In fact, the ad for this promo has some disappointed Leafs fans in it. I guess everyone just knows it won't happen even before it starts. But, with the very loyal fan base, I'm sure that Leafs fans will want to buy Leafs gear at 20% off rather than getting a winning team's jersey for 15% off. In fact, I have a friend who decks his entire family out in Leafs gear, all the way down to the babies and the grandparents. Love it!
Did you know you can also customize your jerseys and gear from Ice Jerseys. I think that's so cool, it almost makes me want to like hockey (almost). This women's premier replica alternate jersey for - you guessed it - the Toronto Maple Leafs was $99, but with coupon, you'll get it for only $79.
My kids tell me Boston is the best team in the universe, although my one son only says this because it rhymes with his name. Either way, I do love the city of Boston, so how cute would any baby be in this Boston Bruins baby tweedle creeper, pant and hat set? Because they are still in it, you'll have to use the 15% off coupon, but instead of paying $25, you'll pay $21.75.
Spend $85 and you'll also enjoy free shipping with your sports wear. To see these coupons live and up close, visit the Ice Jerseys page in our coupon forum.