Canadian Cartel: Merino Men's & Women's Layering Systems 50%+ Off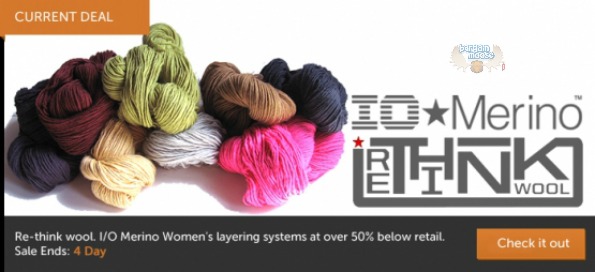 Canadian Cartel has their Merino layering systems for both men and women on sale at over 50% off the retail price.  Sale ends on January 7th 2013.
There are some great items here for the indoors or outdoors.  This Merino men's contact 1 L/S crew in charcoal was $80 and is now only $40 and these Merino mens contact 1 tight in black were also $80 and are now $40.
It's the same with the women's items like this Merino WMS contact 1 LS crew in Acai that was $90 and is now $40 or these Merino WMS contact 1 tights in Acai to match that were $80 and are now $37.
I think these Merino items are a great concept.  They keep you very warm and comfortable, whether your sport is inside or outside and the material actually breathes and repels odor.  No more smelly hockey bags, ew.  You can even layer these under your work pants for those of you having to work outside in the cold winter.   There are many different sizes and colours available, although I really don't see a difference in some of the women's items from the men's, except price of course.
Shipping:  Free on orders over $75, or flat rate of $10.95.
(Expiry: 7th January 2013)