BoaterExam Canada: Save $10 On Your Boating License & Exam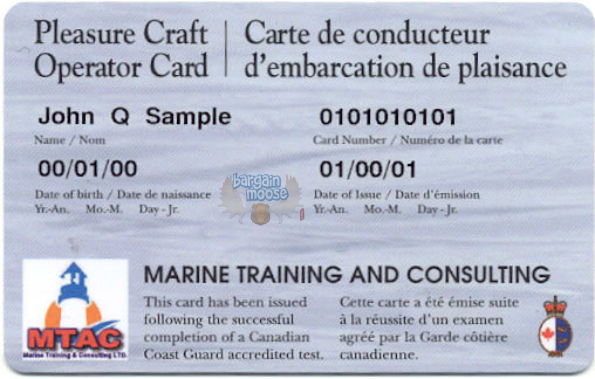 Boat legally in Canada for less with this coupon code from BoaterExam Canada!
Click here to get your boating exam @ BoaterExam.com now
Coupon Code: XBESAFE
Discount: Get $10 off your Boat License Exam
Expiry: Unknown
I'm not outdoorsy at all, but I definitely like boating: canoe, kayak, bathtub with an outboard motor, whatever. It's just fun to be out on the water. I think it's fun because it can be anything you want. You can have a loud, boisterous party on a boat or you can sit in the middle of a calm lake all by yourself. You can go fishing. You can boat to an island to do some exploring. You can use your boat to rob rich yacht-ers off the coast of Newfoundland or Somalia.
Now, if you're going to be a Somalian pirate in Canada, you're going to need a Pleasure Craft Operator Card or Boat License, PCOC, or whatever you want to call it. The best way to do that is by using this coupon from BoaterExam. You get $10 off the $49.99 price. You're only paying $39.99. That will get you the study guide, the exam and a PCOC. You also get unlimited tries to pass the exam.
If you're going to be running a boat with any kind of motor, the government says you need this. I know a lot of boaters think it's dumb and just a money grab, which is possible, but if I'm going to be on the water, I want to at least know that the other boaters on the water with me can read enough to pass an exam. It's kind of comforting.
Click here to see all the deals on our BoaterExam Canada Coupon page.