Boater Canada Exam Promo Code: $15 Off Your Boating Licence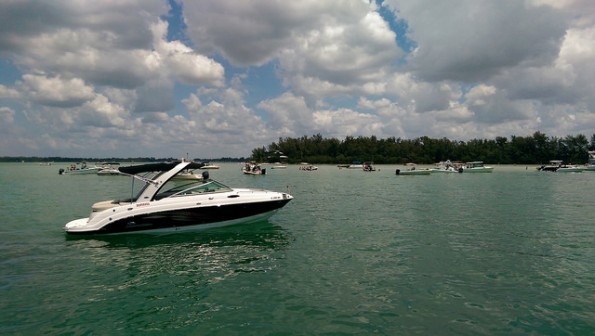 Boating season is now here! There are a number of my friends on Facebook excited and posting photos of their boats going in the water. But, did you know, you can't drive their boats, or even Sea-doos without a license? Get your license and play it safe on the water, as it is so easy and now it's cheap too: $20 $15 off with promo code. The regular price is $49.95, so you'll pay only $34.95 instead.
Click here to get your licence @ Boaterexam.com now
Coupon Code: BSC873
Discount: $20 off  $15 off
Expiry: Unknown
The original code I had for this post was for $20 off, but it seems when these codes expire, they go down to $10 off. We found a code for $15, which isn't as nice, but better than $10 off!
My Mom asked my husband and I to get our boater's licenses, as she has a jet-ski that we can use, but only if we get our licenses. We need to get on that this summer, as we missed out last year. I'd much rather be the driver than take my chances with someone else driving. I've heard of way too many injuries from flying off the back of one and personally, that is not my idea of fun.
Anyone can get their pleasure craft operator card, no matter what age, and it can be used on any recreational powered watercraft. Let me rephrase that. You can't operate any recreational powered watercraft, no matter your age or the length of the boat or the motor, without this license.
Retries are free, so if you fail the first time, try, try again. When I was 18 I went for my driver's license and failed the first four road tests. I was about to give up for good when I finally passed! I am now a wonderful driver, so those fails probably taught me a thing or two I need to know. It will teach you too, so don't give up!
Check for any Boater Exam promo codes in our forum.
(Photo credit: Daniel Piraino)