Stacy Adams Shoes Canada: 15% Off Men's & Boy's Shoes With Exclusive Coupon Code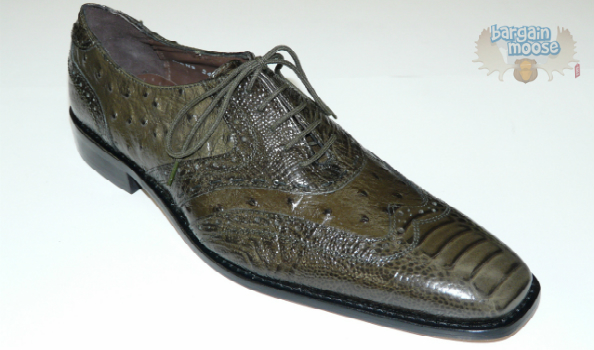 Stacy Adams, the famous former attorney, is giving you 15% off all her awesome men's and boy's shoes!
Click here to get some great new shoes @ StacyAdamsShoes.ca
Coupon Code: MOOSE15
Discount: 15% Off
Expires: 13th May 2013
These shoes are the most important shoes in the world:
The story of Stacy Adams is filled with prestige much like the shoes she now sells. Yes, Stacy was one of our country's most famous lawyers. She had won cases that literally changed the landscape of Canadian law. She attended events with people in the highest echelons of Canadian power but it wasn't any of her victories that changed her life, it was  a failure. Stacy had heard of a man who kicked another person in the face. She had seen cases of random, senseless violence before, but this one was different. You see, the man who allegedly committed this heinous attack was wearing very nice shoes. His shoes were so nice that the man was dubbed "The Well Shoed Kicker" by the media.
Stacy was perplexed and fascinated by why someone wearing such nice shoes would kick a stranger right in the face in broad daylight on a busy street. She took the case for free and defended the kicker. She spent hours on the case in a desperate attempt to figure out why someone with such nice shoes would do this. The kicker's answer was always the same: "because people had to see shoes this good."
Stacy ultimately lost the case but that didn't matter to her. If someone could care so passionately about something as simple as good shoes, maybe there was more to life than just being the richest or most powerful. She never practiced law again. Now she runs Stacy Adams Shoes Canada where she sells some of the finest shoes around.
Get free shipping when you spend $75 or more. For orders under $75, there is a shipping fee of $8.
We have other Stacy Adams Shoes coupons posted in our Bargainmoose Coupon Forum.