ShoeMe Canada: Sale On Palladium Shoes & $20 Off $60 Coupon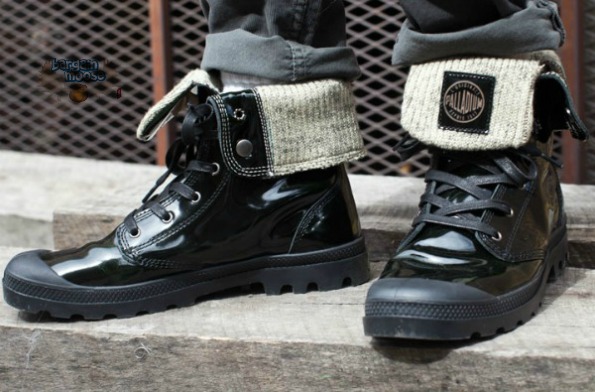 ShoeMe Canada has discounted a bunch of Palladium shoes in their sale section and I have to say I am thrilled! While shopping for the best deal possible I ran across a limited time and use coupon code for $20 off $60 that would work so well with this sale.
Click here to shop sale Palladium shoes @ ShoeMe Canada now
Coupon Code: SMB-4t4996t9
Discount: $20 off $60
Expiry: 3 hours from now / after 150 uses
This coupon code works on top of outlet prices so you can do what deal hunters do best: stack discounts. Sizes are very limited on these shoes, so be sure to rifle through the sale section to find your size.
Men:
These Palladium Men's Pampa Hi boots were $75 and are now $60. Apply that pretty little coupon up there and suddenly these shoes are only $40. The Palladium Men's Pampa Hi Lite was originally $80 and is now on sale for $60. Use the coupon above to bring your new pair of boots down to just $40.
All three of the following pairs of boots use to be $85 and are now on sale for $68. After coupon, they each come down to $48 a pair. The Palladium Men's Pallabrouse has a nice aged look for the man who wants his shoes to look pre-worn. The Palladium Men's Baggy uses crazy horse leather and is my personal favourite of all the men's pairs. This leather is going to age really well. The Palladium Men's Baggy Lite is made of canvas and would be a great summer shoe.
Women:
There are so many great pairs of women's shoes in this sale I am not sure where to start.The Palladium Women's Slim Snaps in white and off black were originally $80 and are now $64. After coupon, they come down to $44 a pair. These pretty Palladium Women's Baggy boots were originally $90 and are now $68. After coupon, they will only cost you $48.
The Palladium Women's Pallabrouse comes in a variety of colours including gold/apricot, gold, and old rose. Originally $85, the boots are on sale for $68. After coupon, they also come down top $48 a pair.
What I love about these boots is the style. They are super casual and are the perfect shoe to pair with jeans and shorts. They also are convertible: most styles allow you to either button down the tops or put the tops up for a taller looking shoe. Whether you get the cotton or the leather boots, they look very durable. I also love the fun colour combinations.
Receive free shipping on all orders.
(Expiry: unknown)