ShoeMe Canada: 50% Off Blundstone Shoes - Now Just $99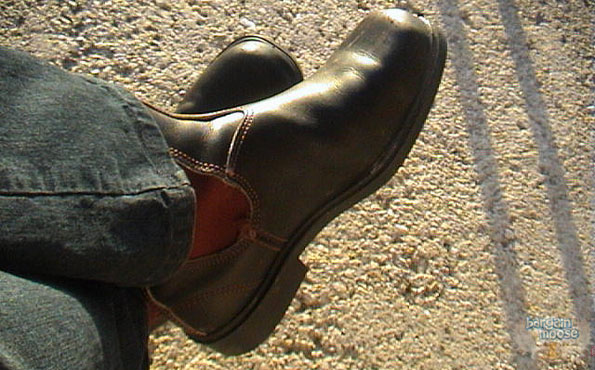 Need boots? A number of Blundstone boots are up to 50% off at ShoeMe right now and can be yours for just $99!
There are 14 styles to choose from and they're all $99 but the only hitch is that not all sizes are available as these are currently selling out like hot cakes.
I have never owned or worn a pair of Blundstone boots myself but I have heard extremely positive reviews about that, with many claiming these boots to be some of the comfiest and warmest they have ever owned. In fact, there even seems to be quite a following for these boots, with some people even referring to them as Blunnies!
They're unisex, so you won't have to worry about trying to decipher which style is for whom.
The ones that caught my attention the most are the 1306 Blundstone boots. They're 45% off, were originally priced at $180 and are now only available in an 11.5 US size but I love their look as they feature a rustic brown leather. Like all other Blundstone boots, they're made from durable leather, have reinforced stitching, and they're also heat resistant up to 140°C.
My little one is nowhere near ready for them yet, but I'm really tempted to get myself a pair and to get her the kids' 530 boots. They're only 1% off -- yes, you read that right -- but how cute would it be for us to wear the same boots? :P
Once you click over to their site, a popup should notify you of the ShoeMe coupon code SM20 for a 20% discount when you spend over $100. I added the 2 Lips Too sandals as they're on sale for $14.25 (reg. $28.95) and are the cheapest shoes I could find but once I entered the coupon code, the discount was only applied to the sandals and not the Blundstone boots. So although it seems that there are exceptions to the code, you could use it to save on a another pair of shoes with purchase of the Blundstone ones.
On the bright side, shipping is free on any order, but hurry because sizes are selling out very quickly.
(Image Credit: Blundstoneboy)
(Expiry: Unknown)