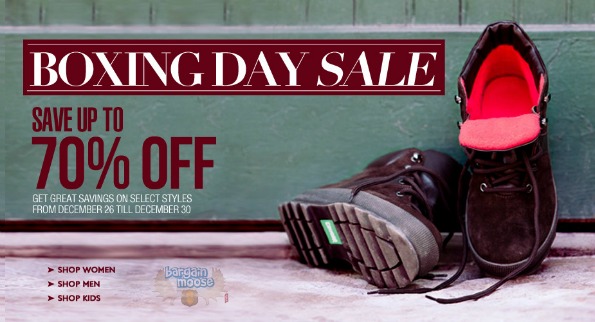 ShoeMe will be featuring up to 70% off as well as free shipping on all orders for Boxing Day! 
All their shoes are backed by their 100-day return satisfaction guarantee. You can get men, women, and children's shoes during this lovely sale. Here are some of the discounts:
Honestly their website is pissing me off. it shows shoes as being on sale - but at a glance you can't see what the original price was - only the current price is listed when you are just browsing. plus - I couldn't find any shoes that were even 50% off... let alone the advertised up to 70% off. Of course, there are pages and pages of deals (especially women's) so I might just be missing them.
For more Boxing Day sales and deals, visit the Bargainmoose forums!
Expiry: midnight (PST) 30th December, 2012