Pika Fermo Shoes Were $80 | Now $40 + Free Shipping @ Shoeme.ca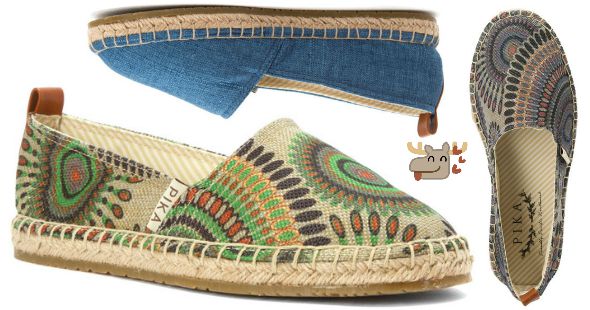 I love a good pair of slip on shoes to go with jeans and a t-shirt, or jeans and a hoodie soon! If you like the TOMS style shoes but don't want to pay the TOMS style prices, then check out these Pika Fermo slip on shoes over at Shoeme.ca. These shoes were originally $80, but right now you can snag them for just $40. You will even get free shipping with no minimum purchase!
The Pika shoes are on for 50% off, which makes them a much more appealing price. You can snag a pair for yourself, or maybe even sneak a pair for putting under the Christmas tree this Christmas. They would have originally cost you $80, but luckily now you will pay just $40 while supplies last.
The Pika Fermo slip on shoes are available in five different colours. That means you have 5 different chances to find your size for this price before it becomes sold out. Here are the 5 options available from Shoeme.ca:
While the colours sound plain, the green & purple variations are quite unique. They will stand out and match several different outfits.I personally find the green pattern to be my favourite, what about you? There is a colour of slip on loafers for everyone. These women's shoes are inspired to be more of a casual wear, they are made of fabric with a leather trim and a flexible, comfortable sole.
I can't believe how many awesome deals there are on Shoeme.ca and Shoemeoutlet.ca. These Pika Fermo shoes being one of the amazing discounts, I am surprised I didn't spend so much more money! I ride horses and can you believe that Shoemeoutlet.ca carries equestrian boots? I snagged a pair (last size, last pair left) of Ariat Devon boots that would cost $250 elsewhere. Guess what I paid? Just $74 including tax and shipping. So if these particular shoes don't appeal to you, then be sure to check out the rest of the sale items available. Many shoes don't have much left for sizes, but luckily you can select your size so that it only shows shoes with your size available. Awesome!
Shoeme.ca also offers free shipping with no minimum purchase, so you don't have to worry about how much or how little you spend. No matter what, shipping is free.
(Expiry: Unknown)