Old Navy Canada: $1 Flip-Flops - July 10 Only!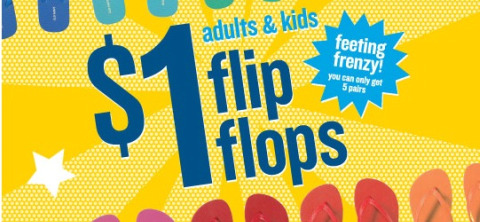 Thanks so much to Mooser Amy for sending us this deal, its fab!
This is an in-store deal only, and only available on July 10, 2010! Old Navy is offering both adults and kids Flip-Flops for only $1 per pair! You can buy a max. of 5 pairs.
This deal is on select styles only, and of course only while quantities last, so go early.
I can't think of a better deal on footwear, anywhere!