Gravitypope Canada Buy 1 Get 1 Free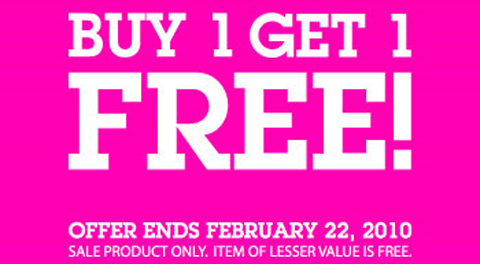 Sorry I have come across this shoe sale so late guys, but I thought it was worth mentioning, even though it will end today. Gravitypope Canada is having a buy 1 get 1 free sale on all their sale shoes!
Click here to shop online @ Gravitypope Canada
The small print states this:
-Discount will be applied AFTER online payment has been received.
So you will see the maximum price in your cart, but you should only be charged for the higher price shoes.
Check out their clearance section - there are loads of excellent bargains, plus free shipping on a $150 spend!
Remember - ENDS 22nd February 2010!