Globo Shoes Canada: 50% Off Samkove Tall Boots + Extra 10% Off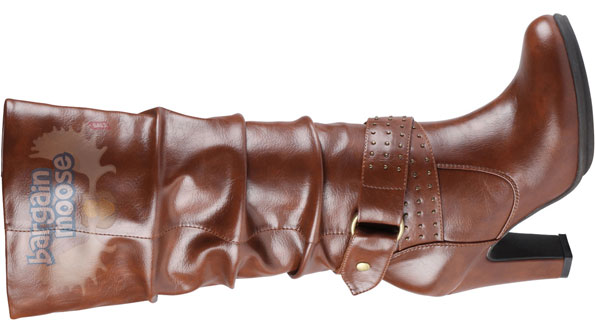 Get ready for the fall season with a brand spankin' new pair of boots! The Samkove tall boots are currently on sale at Globo Shoes for $40 (reg. $79.99) and you can save an additional 10% off with the Globo Shoes coupon code: GLOBAL2014. and get them for just $36.
These are definitely my kind of boots. I'm not the biggest of fan of fall boots that are uncomfortable to wear but heels like this one are typically very easy to rock. I love wearing skinny jeans and an oversized sweater in the fall, so these boots would fit right into my style. They're available in sizes 8 through 11. Although I typically prefer my boots to be made of leather, but at just $36, I'm definitely not complaining that these aren't. Personally, I would total rock these when taking public transportation and keep my good leather ones for more special occasions! :P
If you want an UGG-looking boots without shelling out big money for that brand, then check out the Sebor boots. Very similar in appearance to UGGs, they come down to just $36 as well with the code above from a $40 sale price. Made of suede with a fully lined interior and a low heel, hey originally retailed for $79.99. They're also available in either cognac or black but if you may want to go with the former if you are replicating the iconic UGG bots. :P
Even better is that the Globo Shoes promo code mentioned above is also applicable site wide. There are plenty more boots, sandals, shoes and even purses to choose from in the sale and clearance sections if you want to save even more off the original price. By now, the school semester should already have started for most but if you're still looking for a good backpack, then the Meina Jansport backpack is on clearance for just $20 (reg. $39.99). Only available in a fushia (pink) colour, it's a regular-looking Jansport backpack with the exception that it's slightly more rectangular in shape. Other than that, it does also have the typical frontal pocket that all Jansport bags have, but it doesn't have any additional pockets on the inside. I do, however, like that the inside seems to be lined with a kind of felt material even though the description makes no mention of it.
Shipping is free on orders over $50.