*Glitch!?* Winter Clearance Sale & Additional 20% Off With Code & Free Shipping @ ShoeMe.ca!!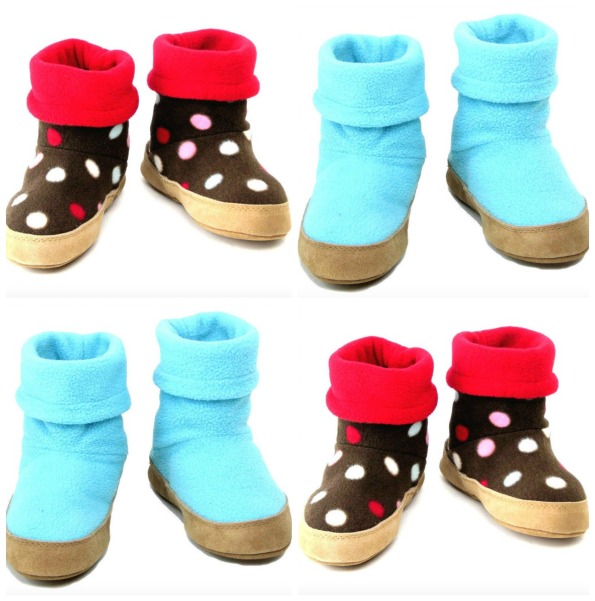 SHOEme.ca is having a winter clearance sale, with prices up to 50% off. They also have a coupon code available for an extra 20% on orders over $99. However, I tried this coupon code with an order under $20 and it worked! This seems to be a glitch and may not last long. The best part: shipping is free with every order, with no minimum purchase!
So many items in the winter clearance section are already 50% off, add another 20% on top of that and you've got yourself an even better deal. Let me remind you that this may be a glitch, I'd suggest acting fast to take advantage of this offer!
Coupon code: FRESHSTART
Discount: 20% off
Expiry: Unknown
I've tried this offer on a couple of items that were already reduced by 50% and here are some of the best deals I've found (prices are calculated with the extra 20% off code) :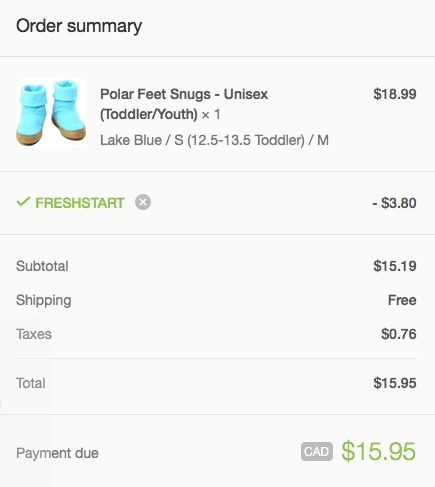 Now, not all products from the sale can be stacked with the 20% code, but it's worth a try. Amongst the products that I have found that do work with the extra 20% off coupon, are the Polar Feet line. Many of the models in this line are meant to be slippers, but I had a pair for my infant son and they were so much more. He wore them on his feet in the car seat to stay warm and cozy. I often found he was too warm with his snowsuit so these kept his feet warm while he was bundled in a blanket.
I haven't tried all of the brands that are featured in the sale, but I think it's safe to say that the bigger names will be excluded, such as Fry boots, Uggs boots, etc. If you spot something else to your liking, I would try the coupon anyway. Who knows, you might hit the jackpot!
To make the most of this deal I would try to pair this coupon with the 50% off items for maximum discounts! Remember, this may be a glitch so take advantage of this offer while you can because the coupon might not work for too long as it is suppose to be only for orders over $99.
Shipping and returns are free on all orders. Plus, don't forget to check out the Shoeme.ca coupon page in our Bargainmoose forum.
Enjoy, Moosers!