Free Feetfirstshoes Coupons: Just Register!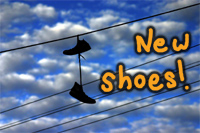 Just in case you weren't aware, if you sign up to the Feet First Shoes newsletter online, you can get a free coupon for a 10% discount in-store.
Click here to register for your free Feetfirstshoes coupon
The free coupon will be emailed out quite fast, hopefully within 24 hours. Might be a nice chance to get some new summer shoes!
Click the email discounts tag below to see more of this kind of offer!
Thanks Lachlan!