Crocs Canada Promo Code: 15% - 25% Off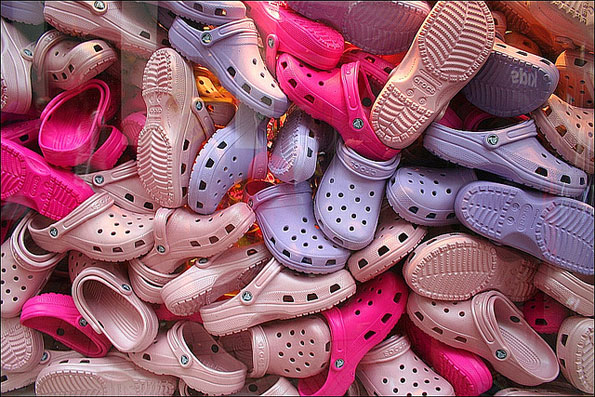 Love Crocs? Then stock up to save more. For a little while longer, you can save up to 25% off your purchase(s) when shopping at Crocs' official website. Sale items are also excluded from this promotion, along with a couple of other products. To see the full list, click on the "see details" part on the banner at the top of any Crocs page.
Coupon Code: STOCKUP
Discount: 15% off $40+ | 20% off $60+ | 25% off $80
Expires: 4th August 2014
Although the Crocs rage may have died down, I know many people who are die hard fans of these clogs and wouldn't trade them for anything in the world. I haven't tried them myself yet but I'm definitely tempted to give them a whirl, perhaps for wearing around the house.
Although Crocs' site doesn't feature any user reviews for their products, I looked up the Crocs unisex classic clog and found tons of positive reviews on Amazon.com, although keep in mind that these are more expensive than those on Crocs' own site and you may have to pay duties and customs fees. Among these reviews, I found the following:
These are my first crocs. I bought them because it's no longer comfortable to stand barefoot on the tile floor of my kitchen. They serve their purpose well, no more aching feet.
But before I officially give these a try, I'm definitely tempted to give the capri zebra graphic flip a try. I just bought my little one a cute little zebra print onesie and we would definitely make a great mother/ daughter pair at the pool if I rock these zebra sandals as well. I'm not one to ever want to pay more than $15 for a pair of sandals, and even that can be overly pricey for a basic pair, but their $44.99 price definitely seems worth it, especially since they feature a massage-pod footbed and a double-cushioned comfort -- a must-have, especially for those of you who work long hours on your feet!
Shipping is at a flat rate of $9.99 per order but you're definitely sure to get your money back because of the savings you will rack up, especially by shopping for over $80 since you will get to save a minimum of $20 on your order.
Did you know that Crocs recently makes codes available to help shoppers save money on their order(s)? In fact, our forum is always up to date with all Crocs coupon codes and you can even sign up for alerts to have these sent straight to your inbox as well.
(Image Credit: Rupert Ganzer)