Brown's Canada Promo Code: Steve Madden Shoes Only $40 & Free Shipping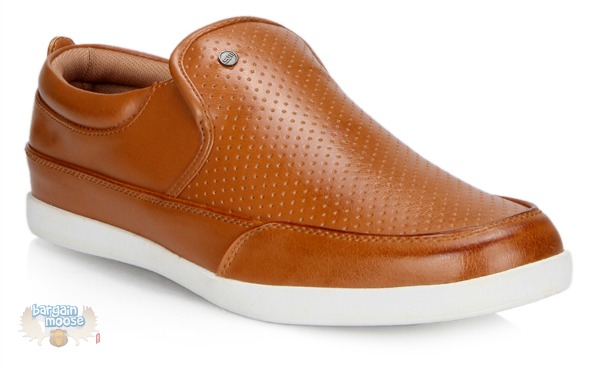 I found an absolutely fantastic deal on Steve Madden Hixon men's shoes, now only $39.99, with a regular price of $80. Also, once you enter the promo code, you'll get them shipped to you for free. Normally, shipping is $5 or free on orders over $198, so this is an excellent savings on top of savings.
Click here to shop @ Brownsshoes.com now
Coupon code: GETTHEM14
Discount: free shipping
Expiry: Unknown
Steve Madden is a hot name in shoes. You may also recognize his name from the movie The Wolf of Wall Street, unless you are still waiting for your order after reading my blog about this movie yesterday. There were some incidents that didn't go favourably for him, but did you know that he started this company by selling these shoes out of the trunk of his car? Either way, the shoes have won multiple awards and they are totally nice looking shoes.
The Hixons are very stylish with your choice of tan, black, white or grey leather with a rubber sole. I personally like the tan the best.
These shoes are part of Brown's up to 70% off sale, so if these aren't quite your style, you are sure to find something else that wets your willy. They have all the top names like Hugo Boss, Converse, Sperry Top Sider, Puma and more. There are dressy shoes, casual shoes and sport shoes. I didn't see too much at the 70% off mark, but lots from between 35% and 60%. There are also quite a few different price points, from regularly priced $400 shoes to under $100.
These Browns sandals are quite a good deal at 70% off. They have a regular price of $118, now $34.98. The silver is the cheapest and the yellow and the black are $10 more, but still also a good deal.
Don't forget to stop by our coupon forum, where you'll find all your Browns Shoes coupon codes.