Shoes From Eligible Promo Collection 25% Off At Shoeme.ca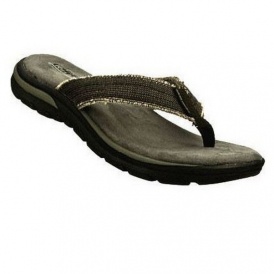 July 5, 2016 - Bump! The 25% discount code below has expired, but using the promo code SUNSHINE25 during checkout will provide you with 25% off of your order from the promo eligible collection! Here's your second chance to get in on some great deals.
______________________________________
Right now, when you use the code TASTY in the promo box during checkout, you will save 25% off of your purchase at Shoeme.ca! The shoes that are eligible for this savings offer have to be from the promo eligible collection, so some shoes excluded in the offer.

To discover whether or not a shoe is eligible just look for the phrase, 'Not eligible for discounts', underneath the 'add to bag' when you are on the page of the shoe you like. If you see the words 'Not eligible for discount' then you will know that the discount is not going to pan out for that shoe. Keep looking though, and something you love will jump out at you!
With so many different brands and styles of shoes, you will be able to create the perfect shoe savings for yourself or purchase the best gift for others.
For Father's Day, these Skechers Relaxed Fit Surpeme Bosnia, are originally $60 and they are already a good deal with a sale price of $54. With the code TASTY, you will be getting 25% off and paying only $40.50 total!
These shoes look like they would pair great with denim jeans, and the name indicates that yup, they will! The regular price on these Joe's Jeans Footwear Iconic heels were reg. $215 and are on sale for $128.99. These are eligible for an additional 25% off, so the final cost will be $96.74. For a high quality shoe made of leather, this is a decent price. You can purchase these in the colour stone, or black.
Maybe it's athletic shoes you are looking for. The North Face Ultra Cardiac shoes looks like highly supportive shoes that are lightweight. They are $130, and with the 25% discount you will pay $97.50 for an excellent quality high end shoe.
It can take a bit of time to look around for items that are eligible for the 25% off savings, but is well worth it when you find a shoe that you love.
I love the customer service at shoeme.ca as well. They state on their website, "proudly offer free shipping on orders over $99 and a hassle free return policy on every order."
Shipping on orders is free if over $99, otherwise, can start at around $9.98.
(Deal expiry: June 12, 2016)

(Deal expiry: Aug. 1, 2016)